THE ONLY CUSTOM-BUILT RECRUITMENT DASHBOARD SYSTEM ON SALESFORCE HEALTH CLOUD
How it works
TrialWire Study Dashboards are now on the Salesforce Health Cloud providing the most secure and informative insights across the entire recruitment process.
Why did we custom-build on Salesforce?
Security and patient privacy informs everything we do at TrialWire so we are always looking at ways to enhance the offering to our biopharma clients and our patient communities.
Salesforce offered the most robust and accredited security system available. In addition, it allowed private and secure Dashboards for Sponsors, CROs, and Study Coordinators.
How do we get a Dashboard?
TrialWire is transitioning all existing sponsors to the TrialWire Salesforce AP and all new clients will start with these hi-tech Dashboards.
How much do they cost?
The Dashboards are a minimal monthly fee (at cost) so they are extremely affordable especially given they offer new and up-to-the-minute insights into how a study is progressing across all sites.
WHY WE ARE AWARD-WINNING
What Make Us The Best in Digital Patient Recruitment
Excellence in patient recruitment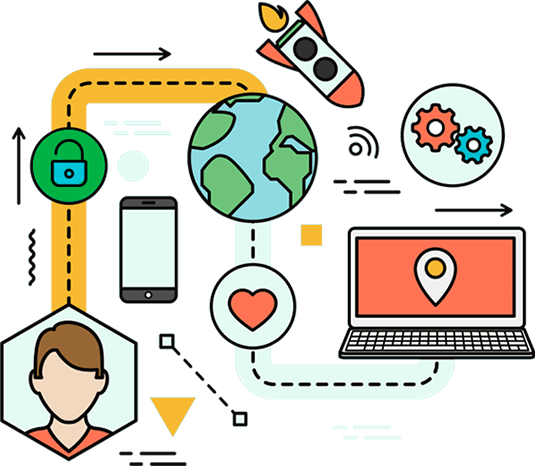 SOME REASONS TO WORK TOGETHER
Our Goal Is Meeting Trial Timelines
We provide digital recruitment services to CROs, sponsors, and sites.
Support Sites
We are here to support sites recruit successfully. We find more people near sites – most of whom are not on the site patient lists.
We have Revolutionised the Screener
It is all about the online screener. The better the match, the less time and money spent screening at the sites.
Connecting Patients and Sites
The faster we can connect patients and sites the faster the study enrolls. That's why it takes under 2 minutes for a patient to connect with a site.
We are Guided by the Data
Data guides everything at TrialWire™. Experimenting and hunches are not part of our processes. Time and money are the priority.
HOW WE GOT TO WHERE WE ARE TODAY
Explore Our Milestones And See How
It All Began
Started patient recruitment campaigns
With a background in health communications in large research hospitals and health news media, the TrialWire team started applying this knowledge to support a major APAC CRO recruit for clinical trials.
Expansion in USA and Asia
Expanded its services to support sponsors directly in North America and APAC.
Digital
Converted to mostly digital tools having found traditional marketing such as newspapers and radio expensive, not targetted and not measurable.
GeoMap starts
The first iteration of the TrialWire™ Platform focussed on location and distance from sites, then other health match information. It used sophisticated algorithms to find the right people near sites then screened and connected them to their nearest site.
TrialWire™ Platform launched
Combining 19 years of clinical trial patient recruitment and some of the best developers in health, TrialWire™ Platform engages the most advanced algorithms to find the right people based on a complex matrix including location, age, gender, medical profile, motivation, and more – to accurately match people with trials on the Platform.
TrialWire™ Platform joins Salesforce Health Cloud
TrialWire commissioned a custom-built dashboard system on Salesforce Health Cloud, designed and implemented by an international Salesforce development partner, to provide exceptional security and visibility for Sponsors, CROs, and Study Coordinators.
Are You Ready To Boost Your
Recruitment?
Book a call with us today for a demo and walkthrough